It's amazing how couple could be so creative at making their wedding giveaways– it definitely reflects their creativity and the things that they are passionate about.
Here is one of the most lovely and inexpensive giveaways I have received: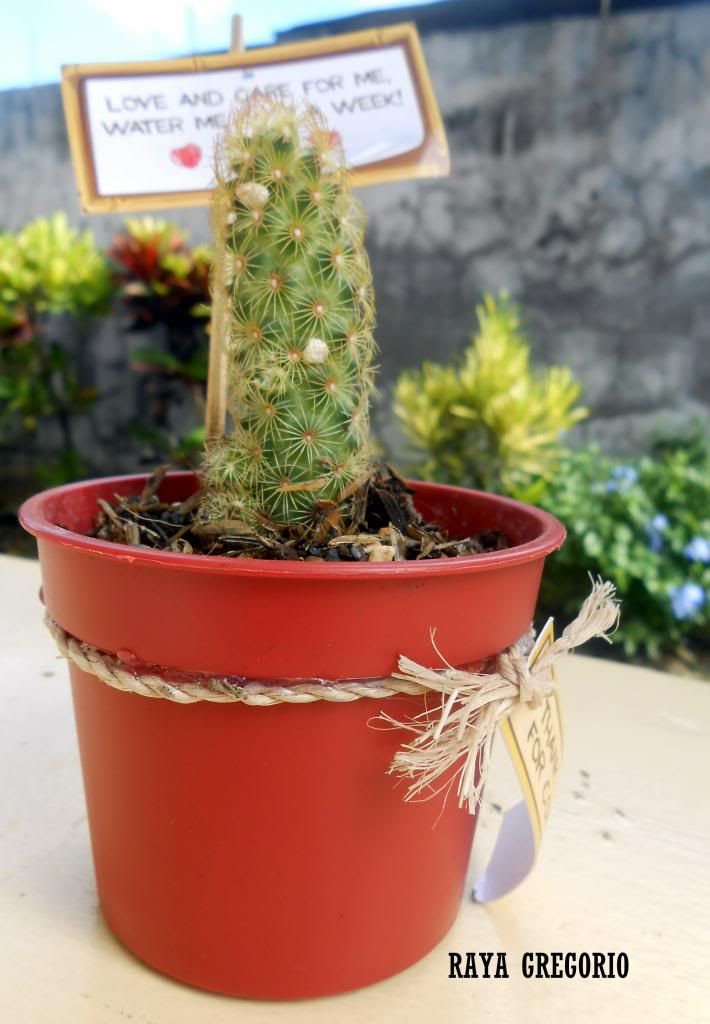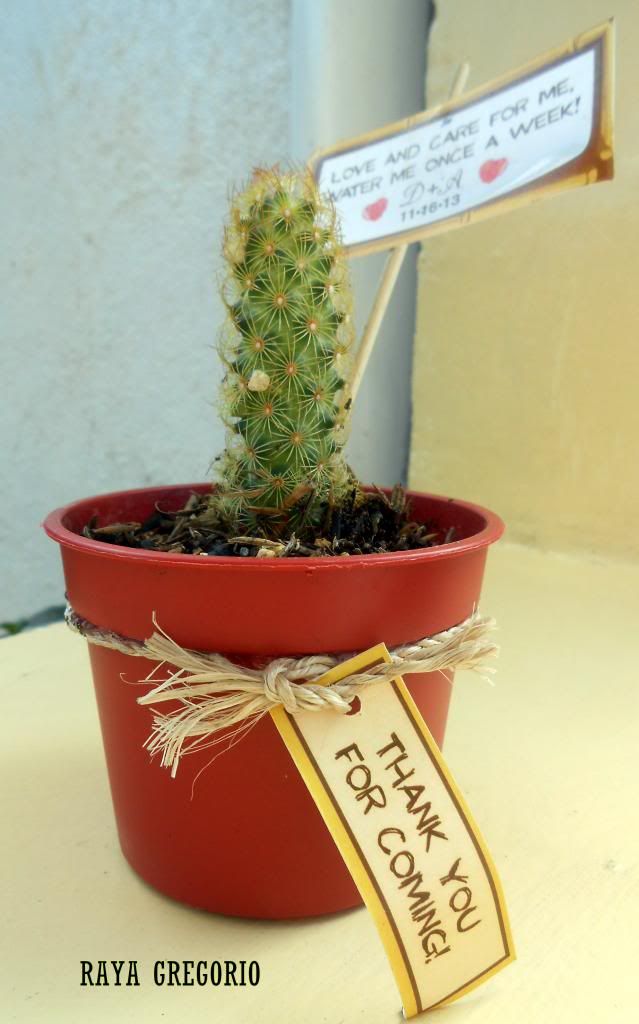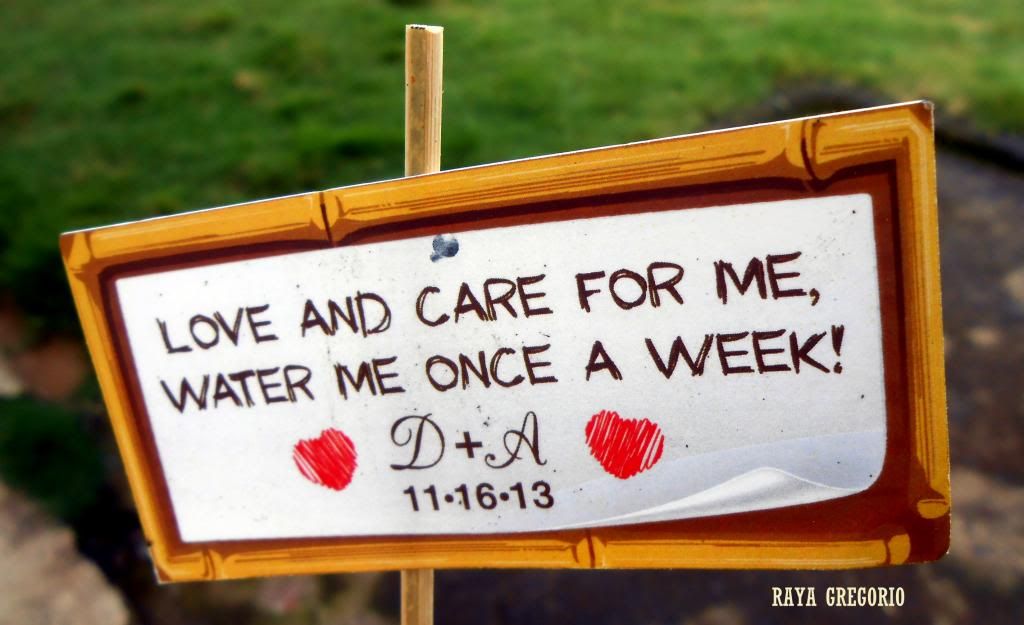 Don't you just love it?  This cacti is displayed in our little patio and whenever we see it, we are reminded to pray for Dence and Arianne– that God will bless their family and the life that they are just building together!